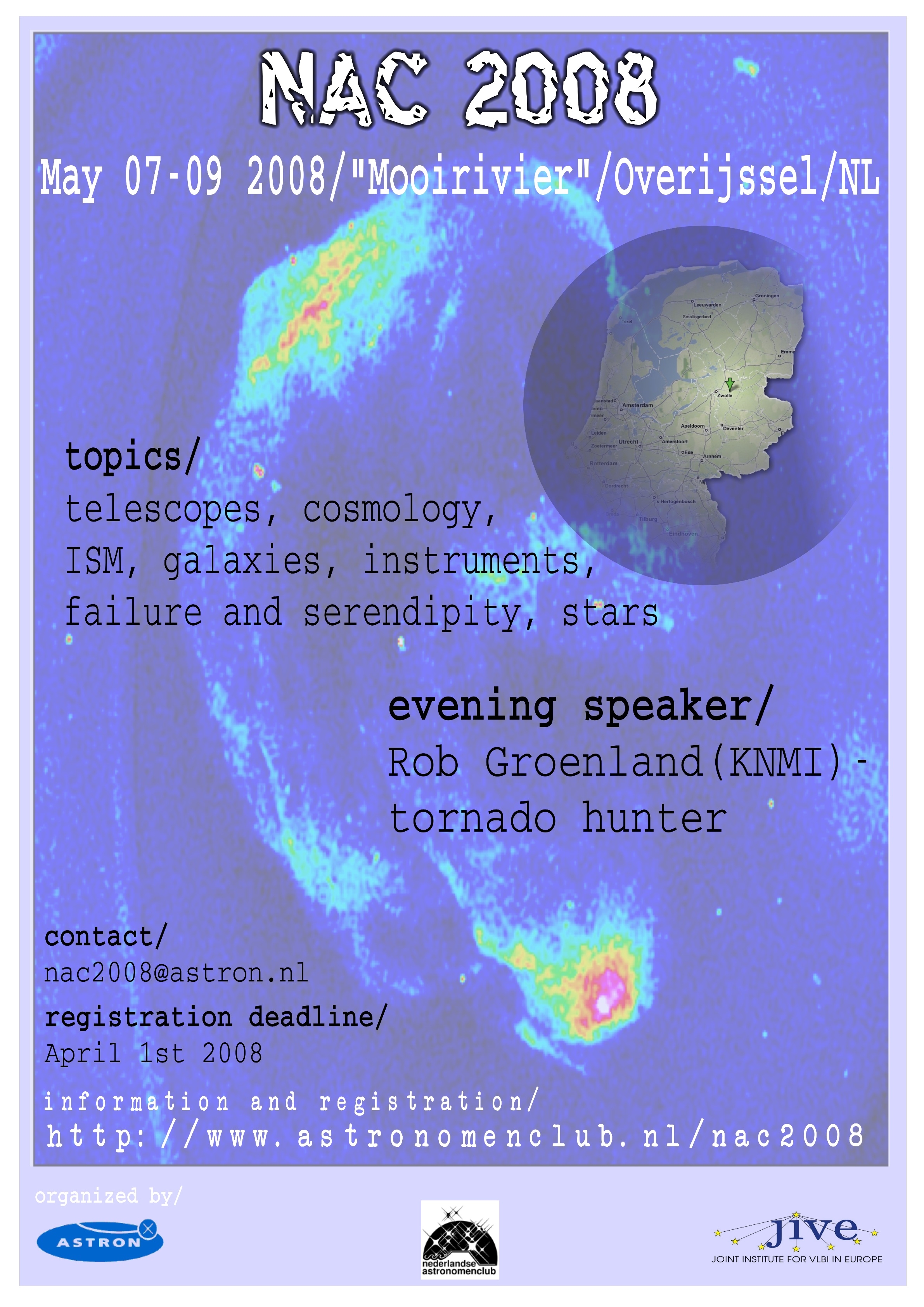 Come NAC with us!
Submitter:
Jan Noordam
Description:
This is to remind you that the next Nederlandsche Astronomen Conferentie will be held on 7-9 May 2008, in a lovely location on the banks of the romantically winding Vecht, about 30 km south of Dwingeloo.

Note the somewhat unusual program. We will also endeavour to include the river in the traditional outdoor activity.

Information and registration (before April 1st): http://www.astronomenclub.nl/nac2008
Copyright:
Jive/Harro Verkouter
Please feel free to submit an image using the
Submit page
.