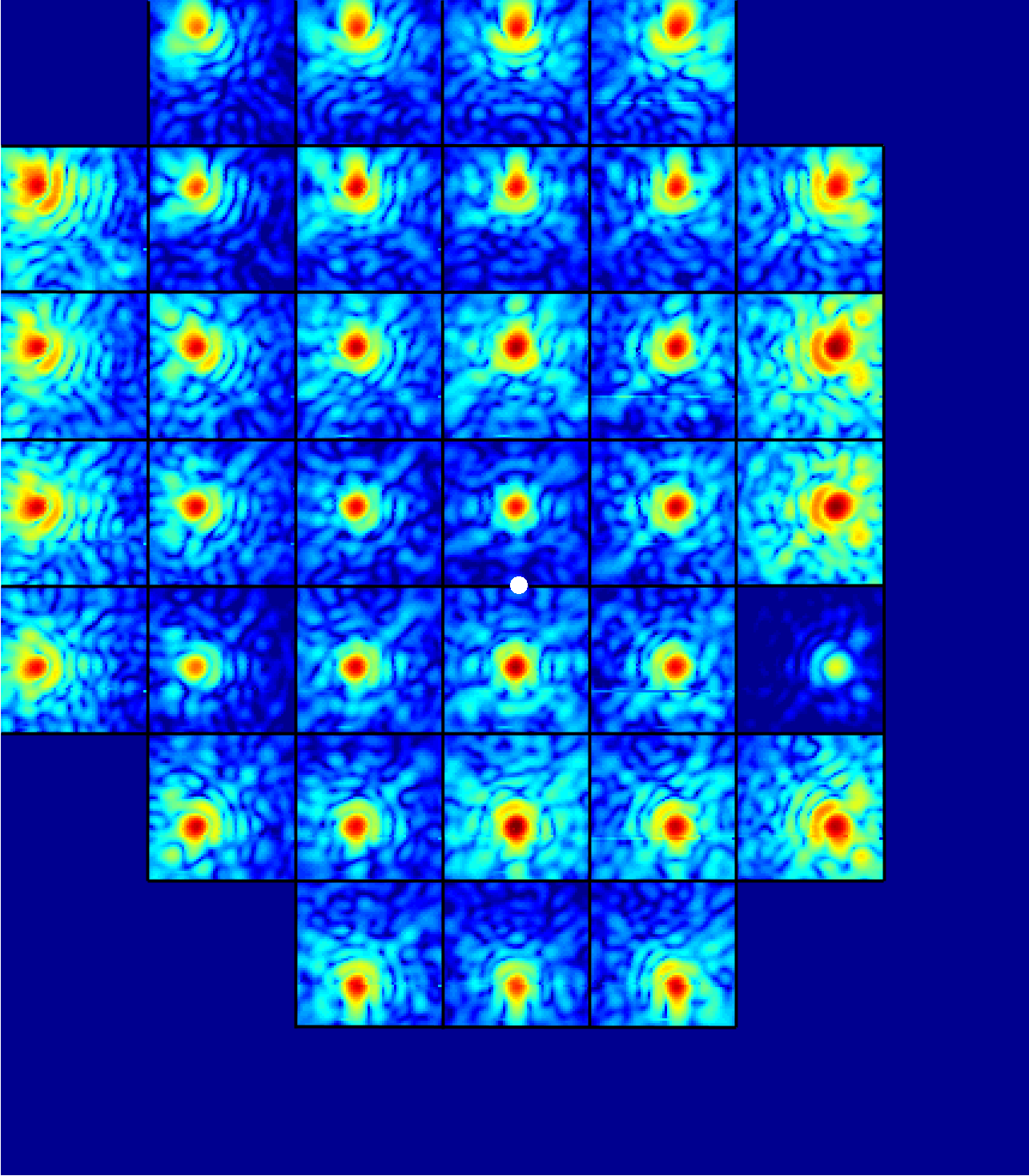 FPA Jigsaw puzzle
Submitter:
APERTIF team (Wim van Cappellen)
Description:
In dense Focal Plane Arrays the signals received by the individual elements are combined to form compound beams. As such, the individual element patterns are the basis functions that span the total field of view.

The element patterns of the DIGESTIF FPA system on the WSRT have recently been measured. The above figure shows the measured patterns on the sky of 36 active elements. The white dot in the centre indicates the position of the geometrical focus. The measurement is performed at 1490 MHz using the geostationary satellite Afristar as source.

As expected, the beam pattern of elements close to the focus has a circular main lobe and relatively low sidelobes. The pattern of elements further away from the focus are scanned and suffer from a distorted main lobe and nasty sidelobes. By combining the responses of these elements into compound beams one aims to compensate for the distortions and to optimise the sensitivity of the system over the entire field of view.
Copyright:
ASTRON, 2008.
| | | |
| --- | --- | --- |
| | | |
| | | |
Please feel free to submit an image using the
Submit page
.