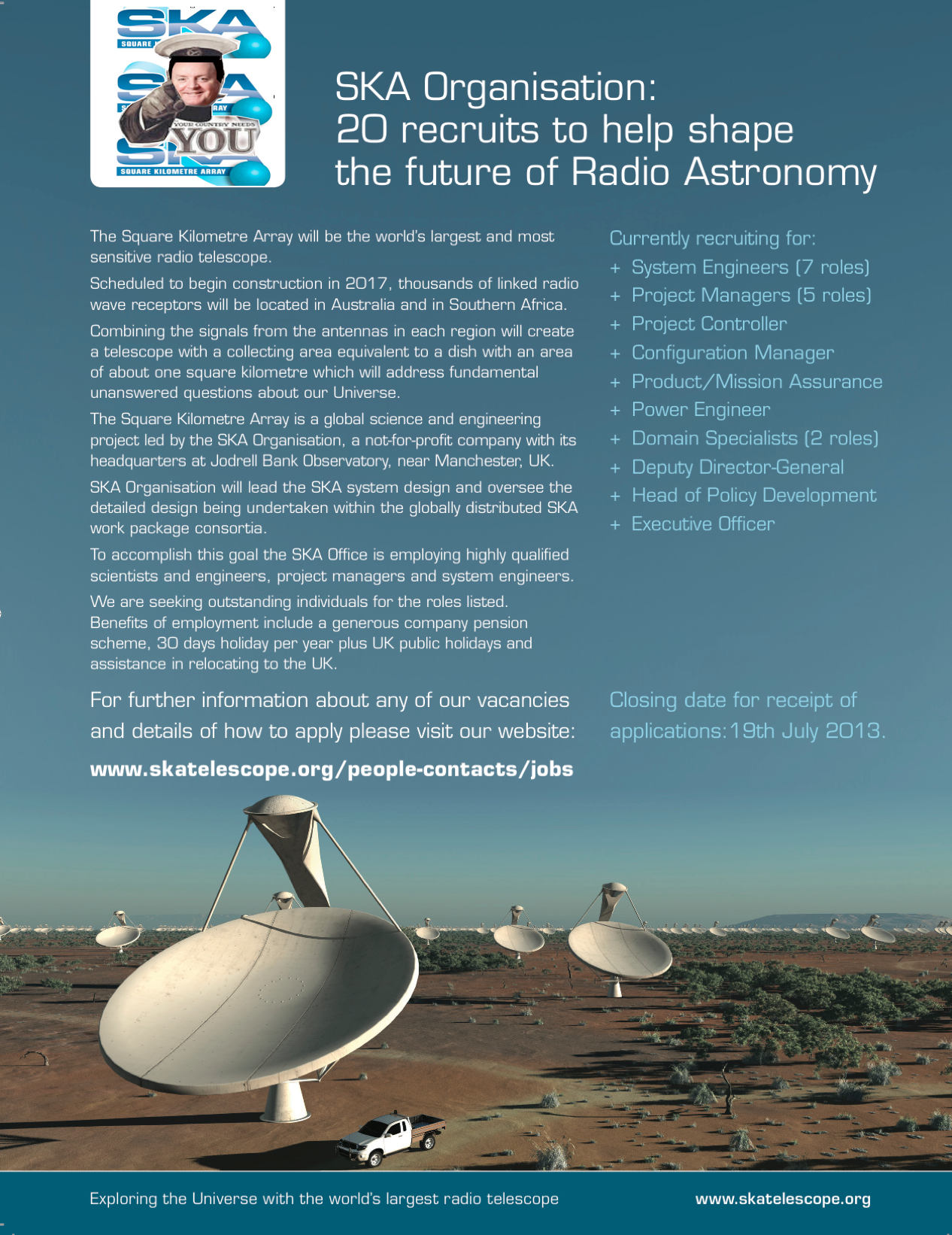 We want you as the new recruit!
Submitter:
Michael Garrett
Description:
The SKA Organisation is expanding rapidly, in order to gear up for the pre-construction phase. A wide variety of new positions are currently being advertised with a deadline of 19 July. The goal is to appoint 20 new recruits over the summer, including several senior positions. For more information consult: http://www.skatelescope.org/people-contacts/jobs/
Copyright:
ASTRON & SKA
Please feel free to submit an image using the
Submit page
.