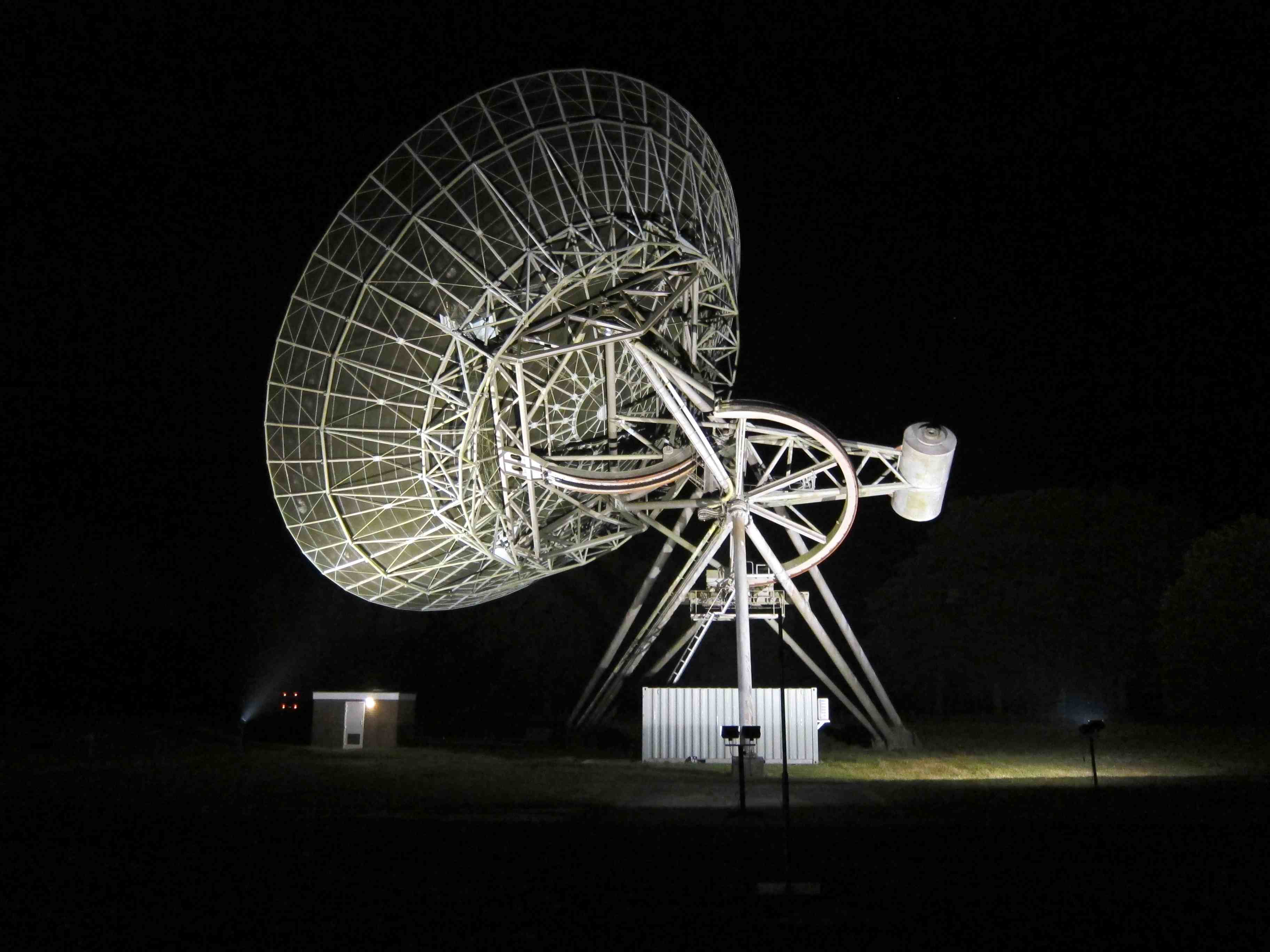 WSRT, spotlight on!
Submitter:
Jan-Pieter de Reijer
Description:
Telescope 6 presents(*) her slender frame to the 106 participants of the ERIS 2013 interferometry school, who are enjoying a magical barbecue at the famous Westerbork Synthesis Radio Telescope (WSRT).

(*) RT6 was illuminated by 3 halogen lights of 1500W each.
Copyright:
reijer@astron.nl
Please feel free to submit an image using the
Submit page
.