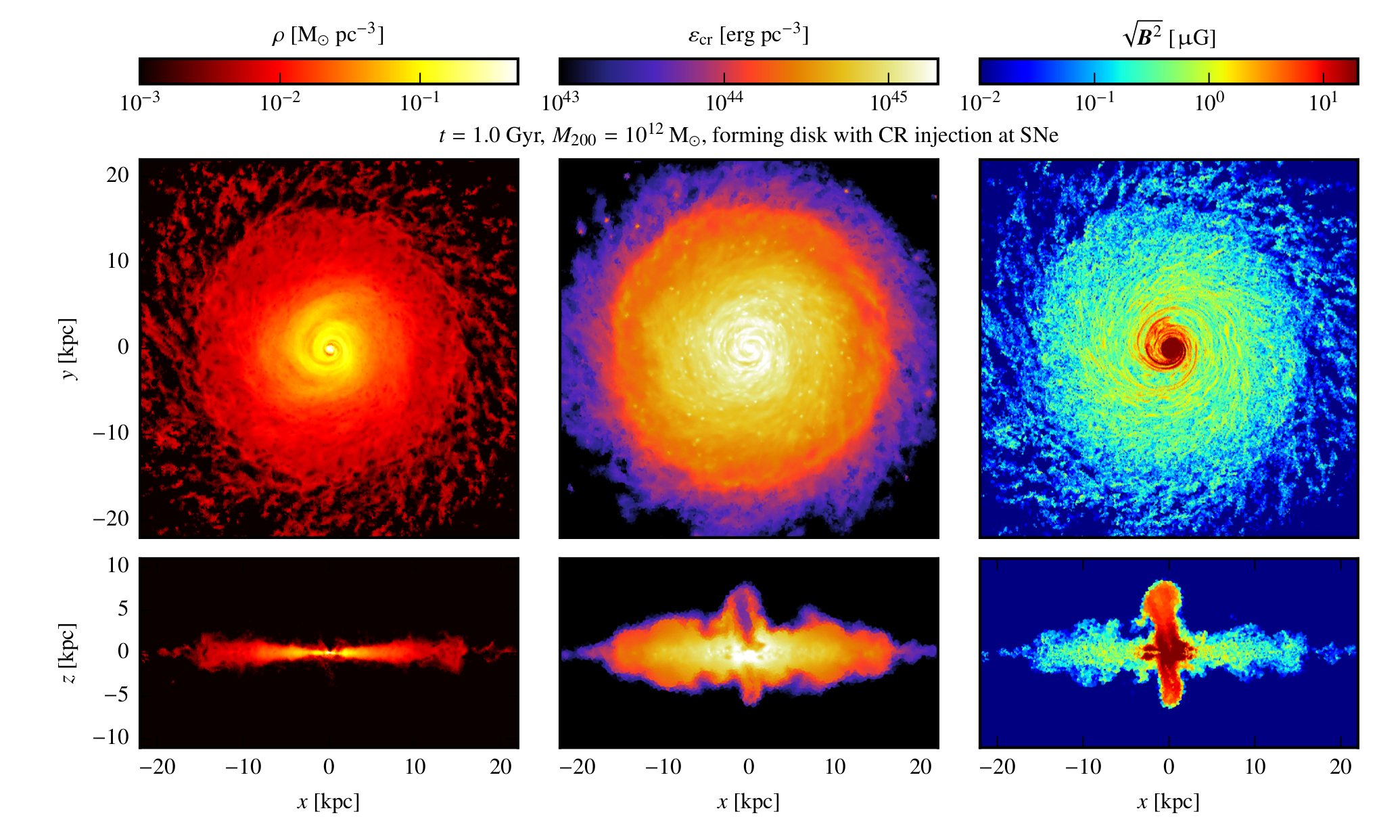 Today's Colloquium: How cosmic rays shape galaxies
Submitter:
Christoph Pfrommer
Description:
This image shows face-on and edge-on slices through a magneto-hydrodynamical simulation of a Milky Way-sized galaxy that self-consistently follows cosmic ray physics. Shown are gas density (left), cosmic-ray energy density (middle) and magnetic field strength (right) 1 Gyr after the onset of the simulation. The central starburst injects cosmic rays, which are able to drive a powerful outburst that is dominated by cosmic rays and magnetic fields (Pfrommer in prep.).
Copyright:
Pfrommer in prep.
Please feel free to submit an image using the
Submit page
.