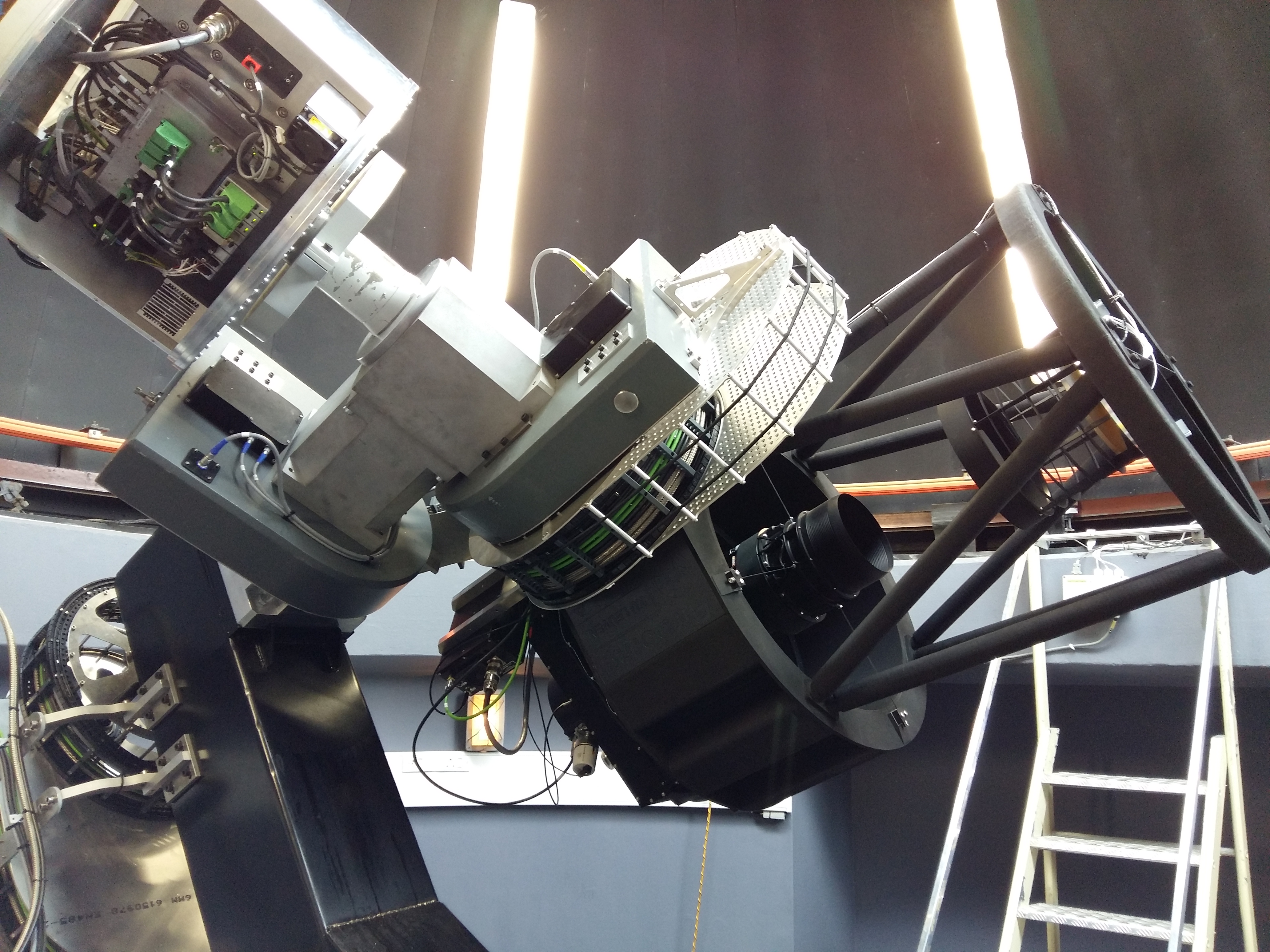 MeerLICHT installed!
Submitter:
Rik ter Horst
Description:
In the past months the BlackGem team worked hard to install its prototype MeerLICHT at the South Africa Astronomical Observatory in Sutherland. MeerLICHT will be twinned to the MeerKAT radio telescope in order to obtain simultaneous optical and radio data on astronomical transient phenomena.

Last week the telescope has been collimated and focused and the parallactic mount has been accurately aligned onto the pole for long exposure images. During the next months the remote control of MeerLICHT will be further implemented and tested. At the end, the telescope will be remotely controlled from the Radboud University in Nijmegen.

One of these days we will present first light images as soon they have been processed....

Copyright:
MeerLICHT team
Please feel free to submit an image using the
Submit page
.