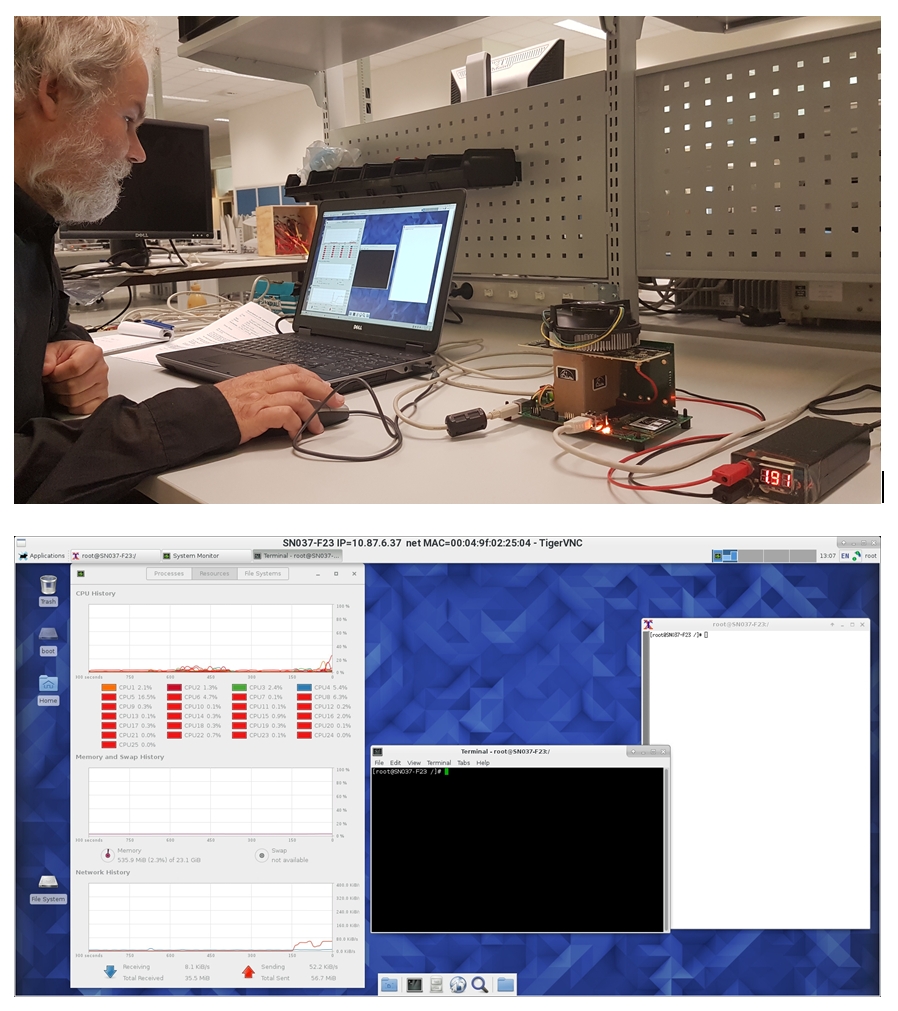 Microserver T4240 Standalone version.
Submitter:
Sieds Damstra
Description:
Microserver T4240 Standalone version.

The standalone microserver with a Freescale T4240 multicore processor arrived this week at ASTRON and is now up and running.
The T4240 multicore processor features 12 physical high performance cores.
The operating system is a Linux distribution of Fedora 23.
The standalone microserver is small and therefor powerefficient.
It can easily be accessed using a SSH or a VNC session. One of the pictures shows the VNC session.
In that way you can work on the desktop of the microserver.

Copyright:
(c)2017 S.Damstra ASTRON
Please feel free to submit an image using the
Submit page
.