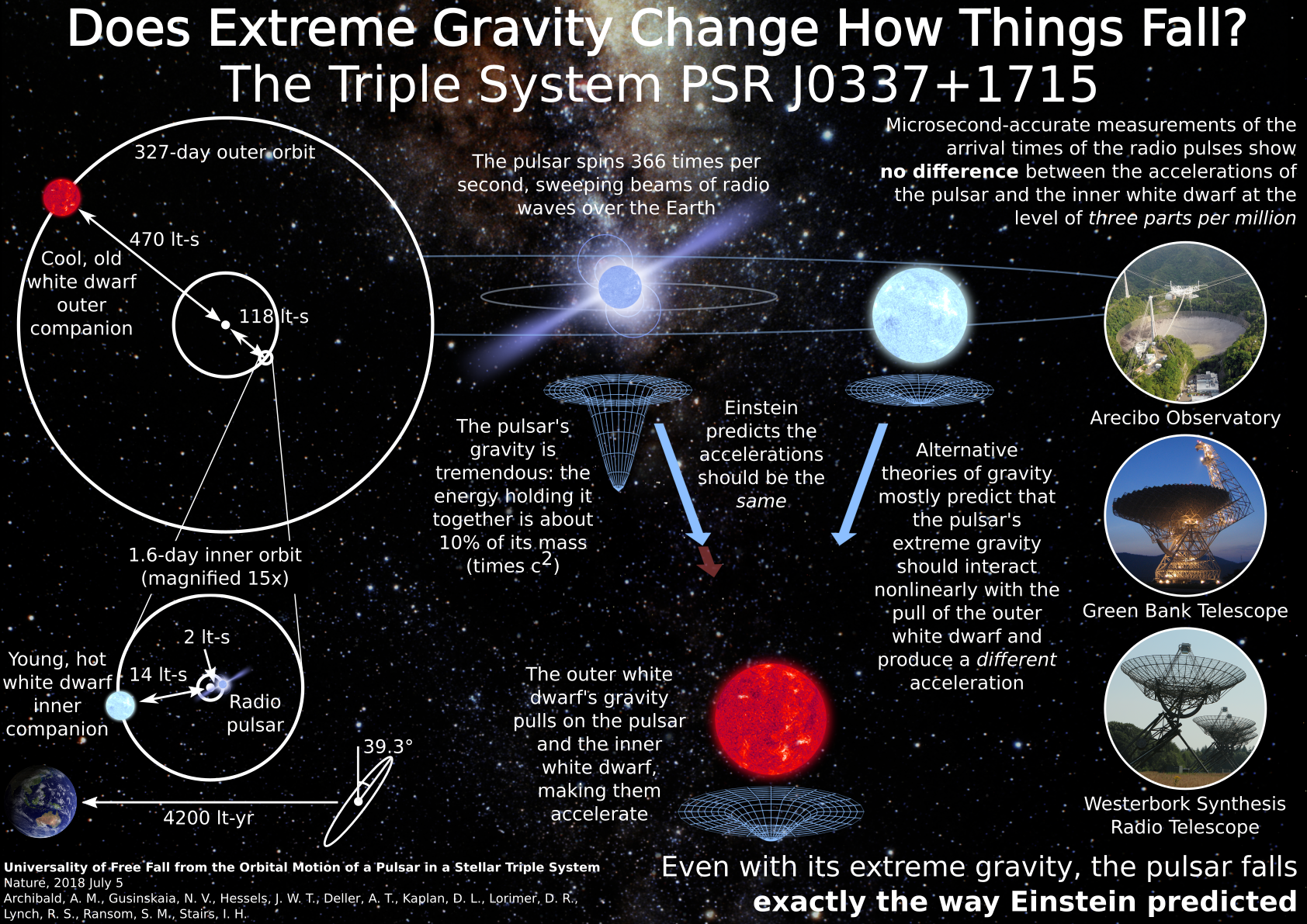 Do objects with extreme gravity fall the same way as normal ones?
Submitter:
Anne Archibald
Description:
We carried out a test of Einstein's theory of gravity with the millisecond pulsar in a stellar triple system. We showed that the pulsar and its inner white dwarf companion experience accelerations that differ by no more than three parts in a million. This is a summary of the Nature paper. There's also a nice News and Views article by Clifford Will.
Copyright:
Anne Archibald
Please feel free to submit an image using the
Submit page
.