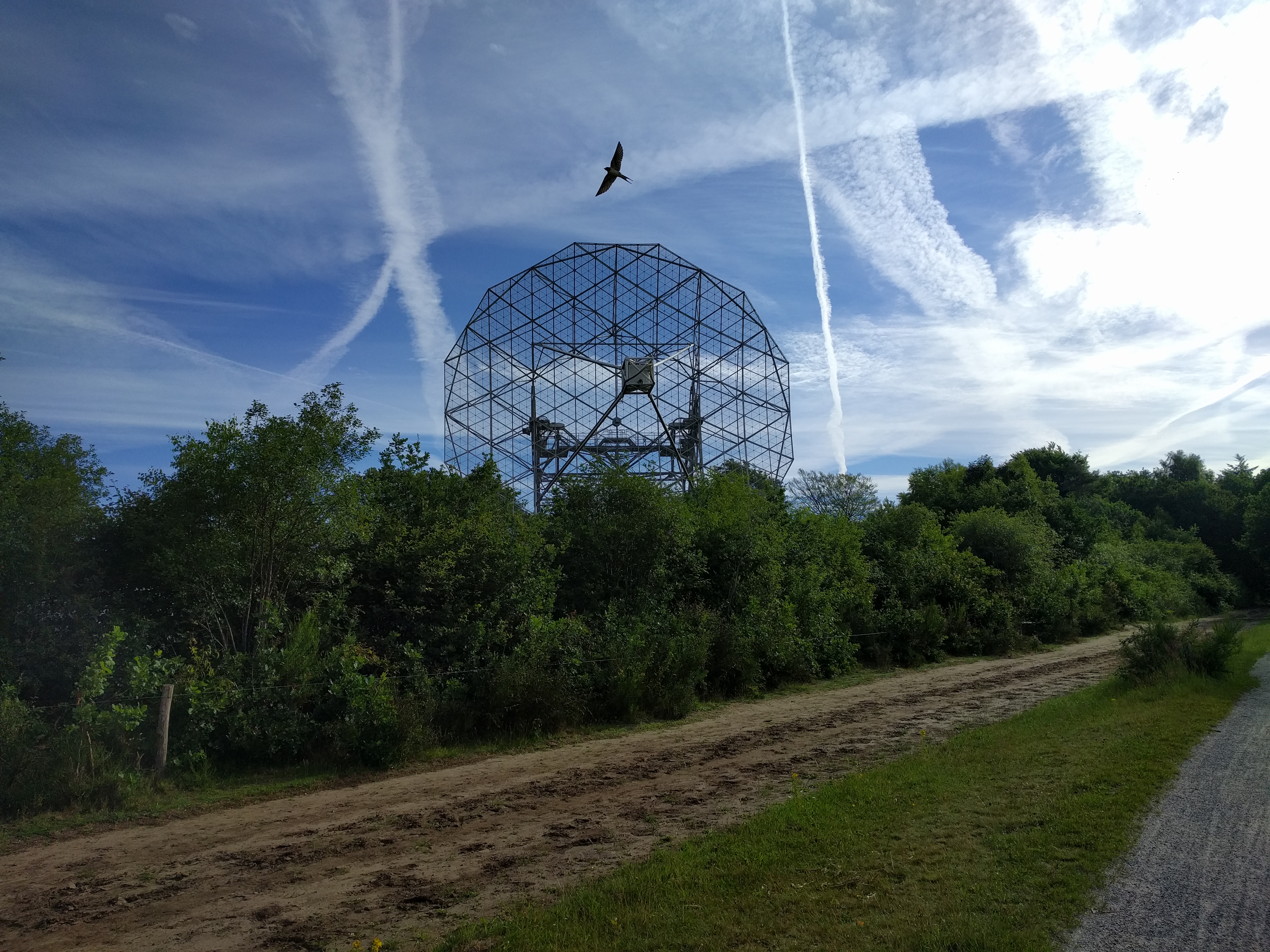 One swallow does not a summer make, but it makes a nice photo!
Submitter:
Thomas Jurges
Description:
Only on my second day working for ASTRON (2017-07-04) I took this photo of the Dwingeloo telescope on my morning bicycle ride to work.

I guess one could call this a lucky shot but sometimes nature has other plans. Not only did I get the telescope nicely centred against the Drenthe's summer sky, a swallow decided to have the leading part in the photo. It managed to be right in the middle above the dish in full flight. Nature never stops to surprise me.
Copyright:
Photo: Thomas Jurges
Please feel free to submit an image using the
Submit page
.