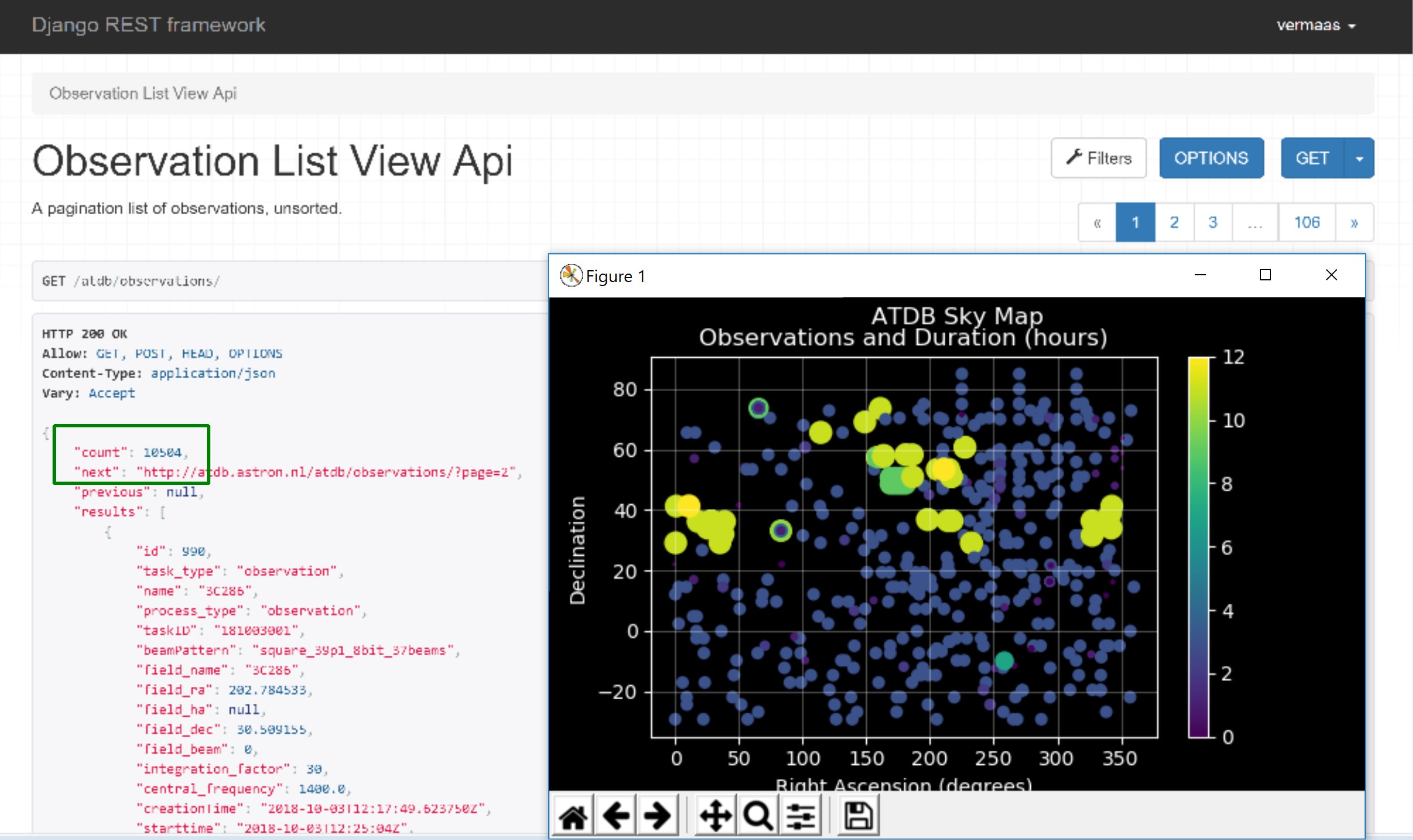 APERTIF 10000!
Submitter:
Nico Vermaas
Description:
We have now logged over 10000 observations with APERTIF since the 'ATDB' web application became operational last fall.
This image shows how modern web technology and a 50 year old telescope get along just fine.
The new REST API's give us the opportunity to build high quality GUI's on top of our data. More to come about that at ADASS!
Copyright:
ASTRON 2019
Please feel free to submit an image using the
Submit page
.