Contacting the HALOGAS Team
If you have questions or comments, please feel free to contact George Heald at this email address (remove the "NOSPAM" from the address before sending the email).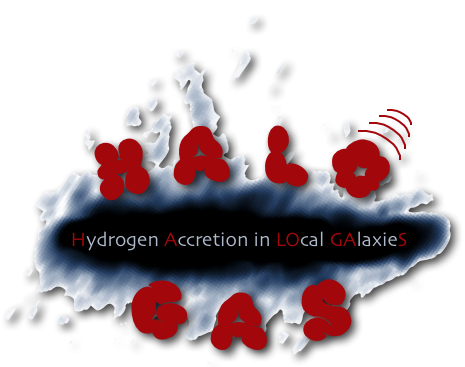 News
12/02/2019 The first public data release (HALOGAS-DR1) has been released today! Check out the Data page for more information and to access the data products.
20/04/2013 The final HALOGAS observation at WSRT completed today! Also, the publications page has been updated.
27/11/2010 The HALOGAS Pilot Survey paper has been accepted for publication in Astronomy & Astrophysics! See the Publications page.
16/03/2010 You can now download a poster showing the 13 HALOGAS galaxies observed so far; see the Data page!
04-05/02/2010 HALOSTARS observations at INT successful!
07/06/2009 The full HALOGAS survey has been accepted by the WSRT PC! Observations begin soon.
10/12/2008 The pilot survey has been granted observing time, and the observations are underway!