HALOGAS Data
HALOGAS Data Release 1 (DR1) was made public on 12 February 2019, and was later updated to version 2 on 20 March 2020. HALOGAS DR1 is hosted here. HALOGAS-DR1 includes HI cubes along with maps of integrated HI intensity, HI column density, and average velocity. These are provided at both low resolution ("LR") and high resolution ("HR"). Moment maps were generated with the SoFiA source finding package.
Version 2 of HALOGAS-DR1 supercedes the original version, wherein a substantial error was identified with the velocity axis of the HI cubes for NGC 4448, leading to a large bulk offset from the true systemic velocity of the galaxy. Version 2 corrects this error in the cubes and the corresponding moment-1 (average velocity) images for NGC 4448. The data products for all other galaxies are unmodified from version 1, but we recommend the use of version 2 data products.
Acknowledgements
If you make use of these data products in any publication or presentation, we kindly ask you to cite the following paper(s):
and to include the following acknowledgement:
This research made use of data from WSRT HALOGAS-DR1. The Westerbork Synthesis Radio Telescope is operated by ASTRON (Netherlands Institute for Radio Astronomy) with support from the Netherlands Foundation for Scientific Research NWO.
In addition, we hope that you will enjoy this poster [7.9 MB], showing an overview of the complete HALOGAS sample as presented in DR1.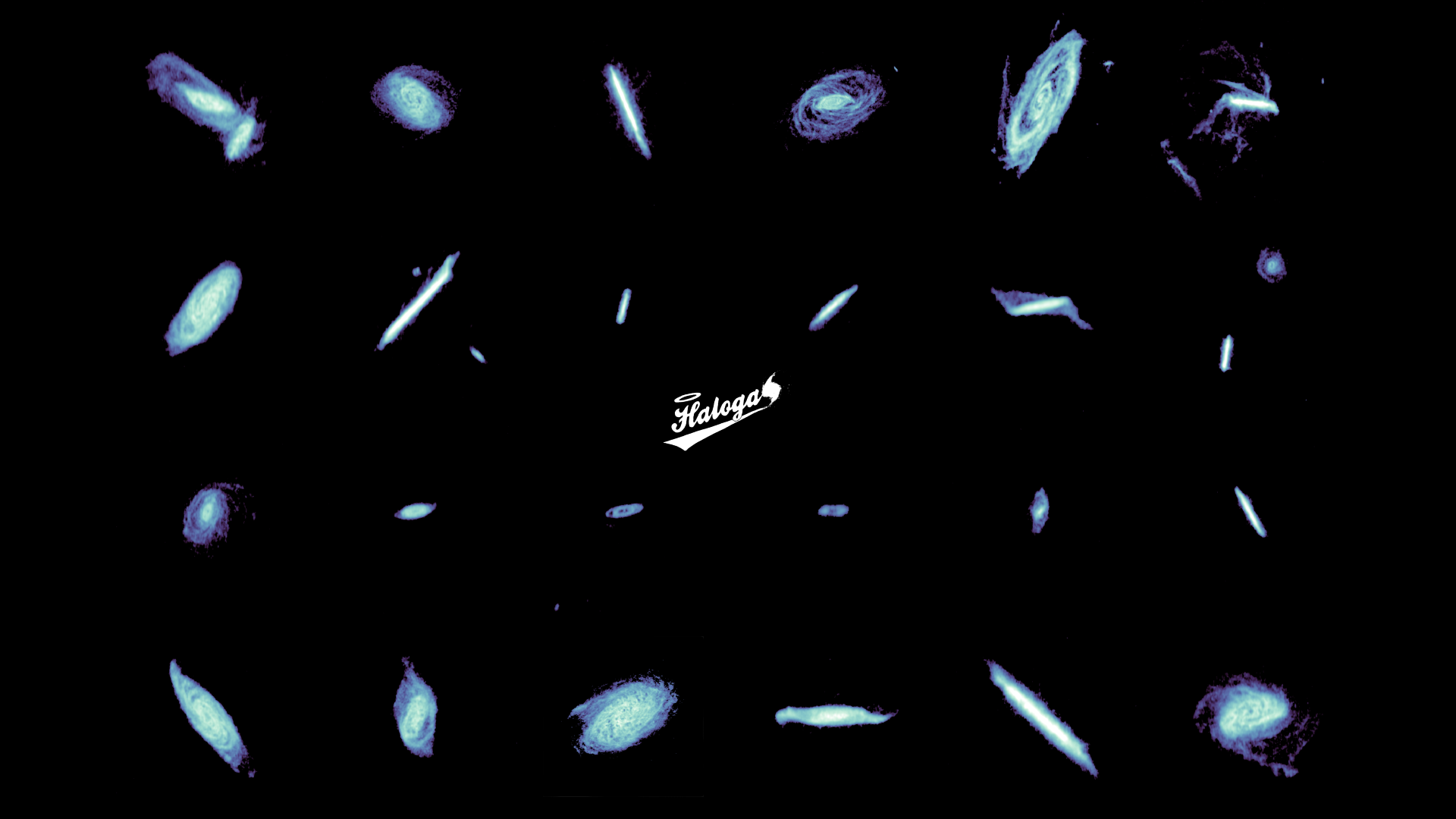 HALOGAS-DR1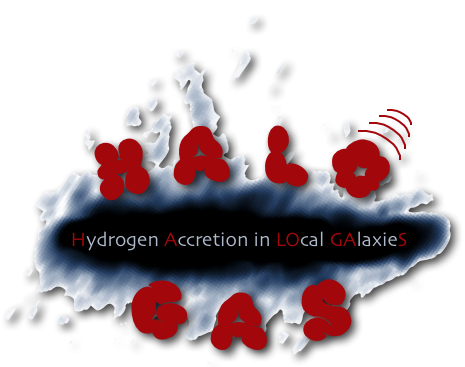 News
12/02/2019 The first public data release (HALOGAS-DR1) has been released today! Check out the Data page for more information and to access the data products.
20/04/2013 The final HALOGAS observation at WSRT completed today! Also, the publications page has been updated.
27/11/2010 The HALOGAS Pilot Survey paper has been accepted for publication in Astronomy & Astrophysics! See the Publications page.
16/03/2010 You can now download a poster showing the 13 HALOGAS galaxies observed so far; see the Data page!
04-05/02/2010 HALOSTARS observations at INT successful!
07/06/2009 The full HALOGAS survey has been accepted by the WSRT PC! Observations begin soon.
10/12/2008 The pilot survey has been granted observing time, and the observations are underway!