Programme
For the programme of the Low Frequency 2017 Science conference, click here.
For the programme of the 4th LOFAR Users meeting, click here.
Confirmed invited speakers
Ramesh Bhat (Curtin University)
Bhaswati Bhattacharyya (Tata Institute of Fundamental Research)
Robert Braun (SKA Organization)
Gianfranco Brunetti (INAF)
Ger de Bruyn (ASTRON)
Stijn Buitink (Vrije Universiteit Brussel) and Anna Nelles (University of California)
Benedetta Ciardi (Max-Planck-Institut fur Astrophysik)
Heino Falcke (Radboud University Nijmegen)
Richard Fallows (ASTRON)
Marijke Haverkorn (Radboud University Nijmegen)
George Heald (CSIRO)
Jean-Mathias Griessmeier (LPC2E, CNRS Orleans)
Jason Hessels (ASTRON)
Tim Huege (Karlsruhe Institute of Technology)
Huib Intema (Leiden Observatory)
Neal Jackson (The University of Manchester)
Michael Kramer (Max-Planck-Institut fur Radioastronomie/Jodrell Bank Centre for Astrophysics)
Maaike Mevius (ASTRON)
Raffaella Morganti (ASTRON)
Diana Morosan (Trinity College Dublin)
Tara Murphy (The University of Sydney)
Tom Muxlow (The University of Manchester)
Andre Offringa (ASTRON)
Emily Petroff (ASTRON/University of Amsterdam)
Divya Oberoi (NCRA/TIFR)
Jonathan Pritchard (Imperial College London)
Huub Röttgering (Leiden Observatory)
Elaine Sadler (The University of Sydney)
Vernesa Smolcic (University of Zagreb)
Cyril Tasse (Observatoire de Paris)
Cathryn Trott (Curtin University)
Franco Vazza (INAF)
Reinout van Weeren (CfA Harvard)
Ralph Wijers (University of Amsterdam)
Wendy Williams (University of Hertfordshire)
Social programme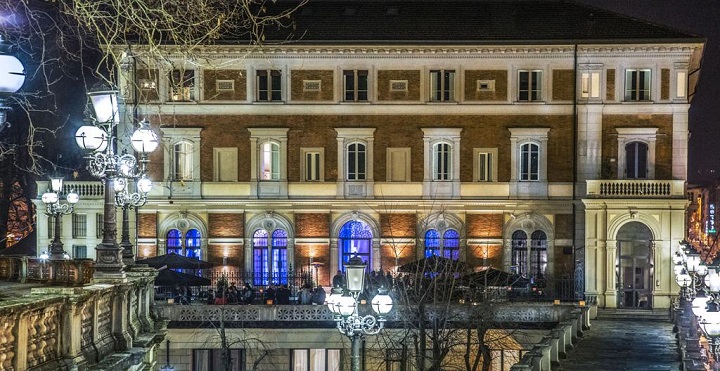 Welcoming reception
We are hosting a welcoming reception on the terrace and in the hallway of the renowned hotel
I Portici on Monday June 19th from 19:00-21:00.
Hotel I Portici
Via dell'Indipendenza 69
40121 Bologna
http://www.iporticihotel.com/en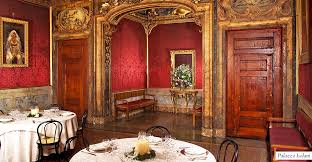 Conference dinner
The conference dinner will be hosted in Palazzo Isolani on Wednesday June 21st from 20:00 until approx. 22:30, in the heart of Bologna's historic centre with the splendid Piazza delle Sette Chiese, and at a short distance from its two famous towers. The Palazzo's eighteenth century rooms are packed with frescoes and damask hangings and have a special private residence atmosphere.
Palazzo Isolani
Via Santo Stefano 16
40125 Bologna
http://www.isolani.it/?lang=en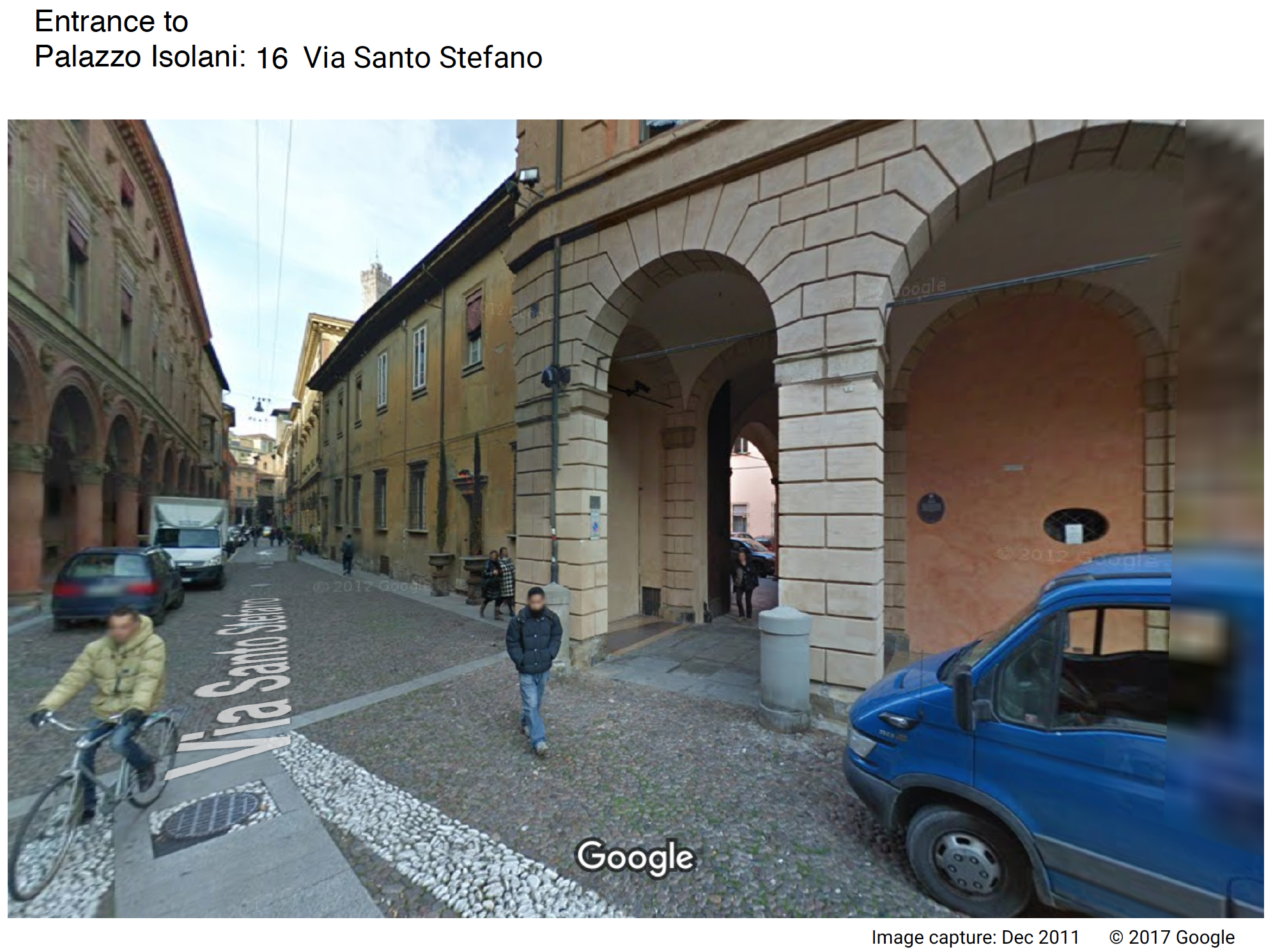 Social activity: Tour to the Medicina telescope.
FULLY BOOKED. From 1 June, registrants for this tour will be placed on a waiting list. In case of cancellations, the LOC will inform the waiting list on a 'first come', first served' basis.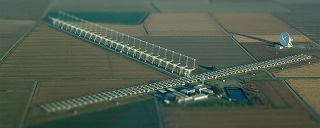 Social activity: Tour to the Medicina telescope.
The Medicina Radio Astronomical Station is an observatory managed by INAF (National Institute for Astrophysics). Located 30 km from Bologna, it hosts two radio telescopes: the first Italian radio telescope, the Northern Cross (owned by the University of Bologna) and a 32-m parabolic dish. There will be a guided tour giving an insight of all the antenna activities.
The tour preliminary program is:
14:15 Bus departure from the conference venue.

15:00 Arrival at the Medicina Visitor Centre. Welcoming and intro on the Medicina station activities.

15:15 Presentation on the participation of the IRA-Medicina staff to AAVS1 (SKA-low), by Jader Monari.

15:45 Coffee break.

16:15 Short transfer by bus to the adjacent station, where the antennas are located. Groups of 15-20 people will alternate in the visit of the outdoor facilities (32-m dish, Northern Cross, Sardinia Array Demonstrator antennas) and the visit of the indoor ones (labs).

17:30 Departure from Medicina, in order to be back to Bologna (bus station, via Indipendenza) within 18:30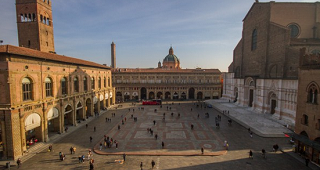 Social activities via Bologna Welcome
Registration for the social activities is closed. If you have registered for a social activity, Bologna Welcome will send you a confirmation by email in the week before the conference . NOTE: please also check your spam filter for the email from Bologna Welcome.
Public lecture
On Thursday June 22nd evening between 19:00 - 20:00 there will be a public lecture in the Auditorium Biagi, located in the main Bologna Public Library Sala Borsa, an art deco building on the inside which once hosted the stock exchange market.
Piazza del Nettuno, 3
40124 Bologna
http://www.bibliotecasalaborsa.it/home.php
The lecture will be in Italian
Speaker: Daria Guidetti (INAF-IRA)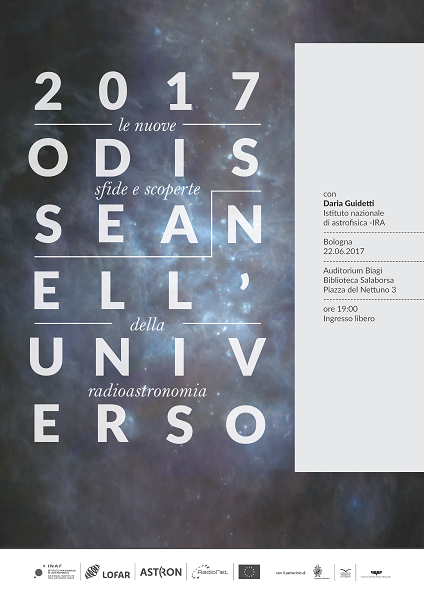 Title
2017: Odissea nell'Universo.
Le nuove sfide e scoperte della radioastronomia.
ABSTRACT
Recentemente, abbiamo sollevato un nuovo sipario sul palcoscenico dell'astronomia grazie a radiotelescopi sintonizzati sulle onde radio a bassa frequenza. Molti i protagonisti: dagli esopianeti agli ammassi di galassie, alla radiazione cosmica di fondo. Volti noti e meno noti per comprendere meglio l'Universo, vicino e lontano. Ne vedremo un'anteprima viaggiando nel tempo e nello spazio "a bordo" dei radiotelescopi di nuova generazione. Pronti per lo spettacolo?
---
E-mail: lowfrequency2017@astron.nl